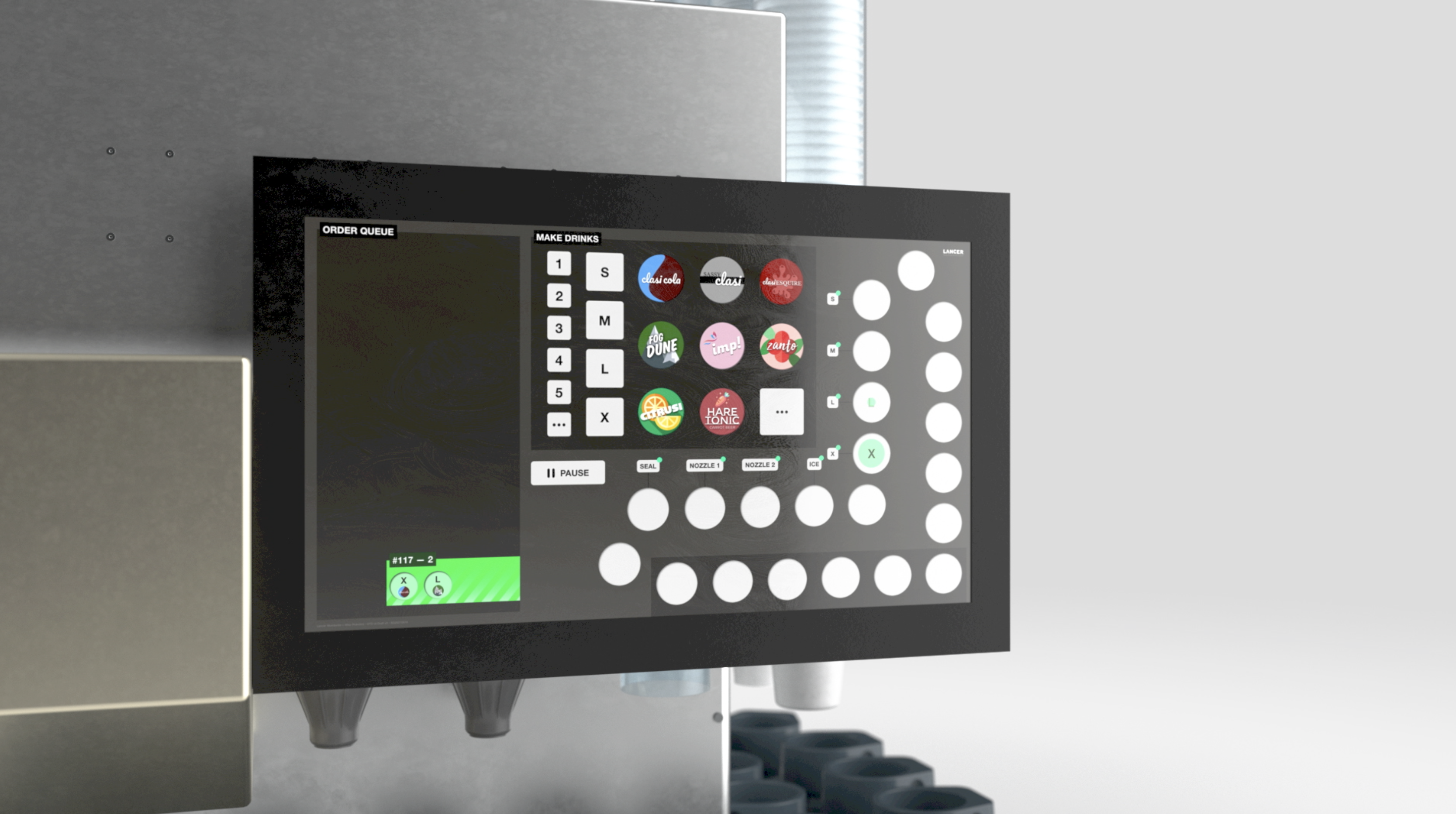 The next step in beverage dispensing
Precise amount of ice & beverage are dispensed.
Drinks are intelligently organized according to order for easy pickup & delivery.
Correct cup sizes are dropped onto the conveyor.
Instead of plastic lids an airtight drink seal is applied. This innovation alone could save the world from millions of pounds of plastic lid waste.
We're excited to parter with Lancer Worldwide to bring the Automated Beverage System to the global market.