In the summer of 2016, when John Miller – the owner and operator of the international, 36-restaurant CaliBurger chain – lamented that keeping employees safe, productive and engaged was the hardest part of his job, Buck Jordan – a prolific emerging technology investor and builder – heard a business challenge that he knew technology could solve.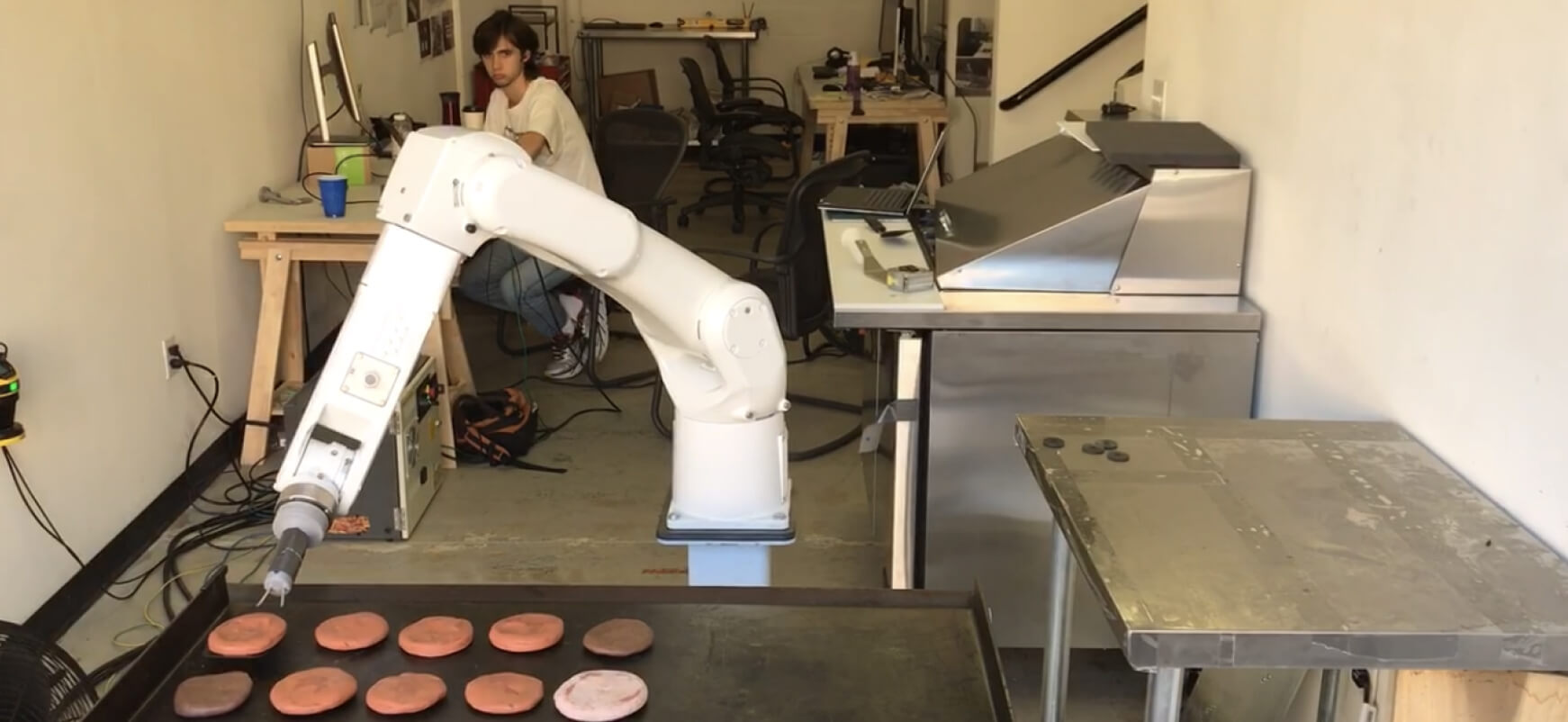 Armed with just an idea, Buck set out to demonstrate the viability of automation to complement John's restaurant team by creating a robotic arm that could flip a burger for him. Less than two months later, in a rented Pasadena garage in the shadows of Caltech, where Buck recruited a small team of student engineers to help him solve this challenge, a simplistic robotic arm – affectionately named "Flippy" – successfully turned over a burger patty on a flat top grill all by itself. This proof of concept earned Miso Robotics its seed capital to bring Flippy to market and its first customer.
Since our first commercial application at CaliBurger, we have been deployed at Levy Restaurants at Dodger Stadium and White Castle. Today, we're an AI-powered robotic restaurant platform for high-volume restaurant operators focused on helping restaurant teams thrive. Like the French culinary phrase that inspires our name "mise en place," our automation solutions help a restaurant's back of house "put things in place" to make the work of people safer, simpler and more enjoyable.
Miso Robotics. In Place for People.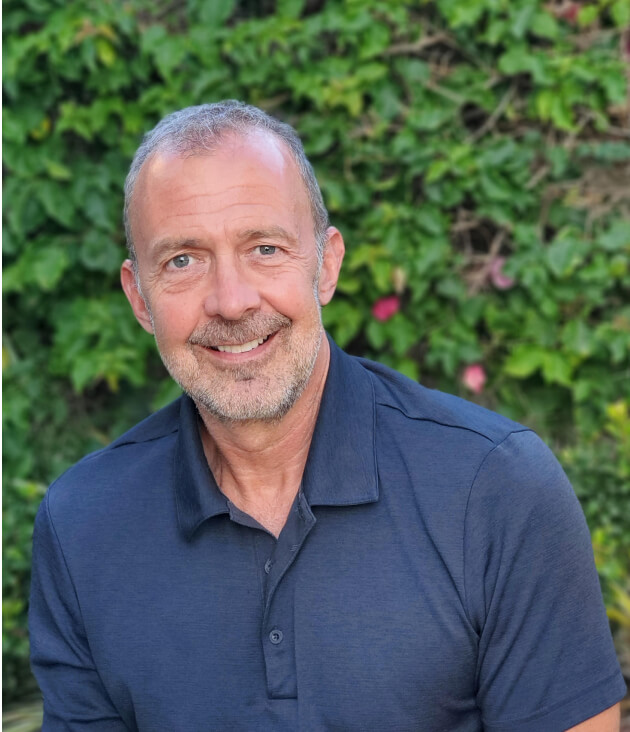 Mike Bell
Chief Executive Officer
Mike sets the overall strategic direction for Miso and oversees the scope of operations. A veteran technology executive and entrepreneur for more than 25 years, he has held C-suite roles at early-stage technology startups including Software.com, Encore and, most recently, Ordermark, where he was COO. Mike's expertise is in scaling emerging companies and building them into commercially- viable, rapidly-growing organizations. Mike has a degree from University of Iowa.
Buck Jordan
Co-Founder & President
Buck drives strategic partnerships and corporate development at Miso. As a technologist and early stage venture investor, he has a track record of building successful businesses at the leading edge of technology in transformative, high growth markets through roles at Wavemaker Partners, Wavemaker Labs, and Canyon Creek Capital, which he founded. A former Army Captain and Blackhawk pilot, Buck holds an MBA from the UCLA Anderson Graduate School of Management, and a degree in Political Science from Indiana University.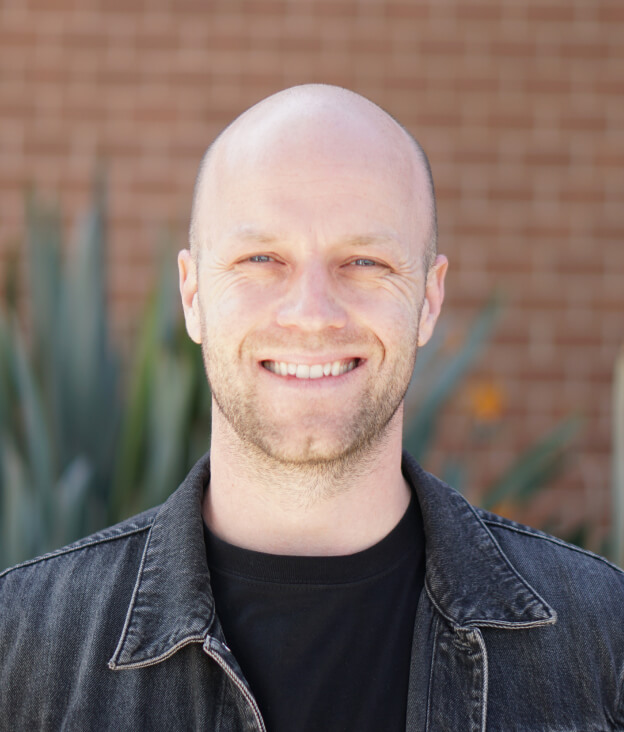 Kevin Morris
Chief Financial Officer
Kevin manages Miso's finances including fundraising and accounting. He also serves as the CFO of Wavemaker Labs, a robotics and automation-focused corporate venture studio that incubated Miso. Prior to this, Kevin spent time at Denim.LA, Deloitte Consulting, American Airlines, and Elegant Sports. Originally from Huntington Beach, California, Kevin earned an MBA from the UCLA Anderson Graduate School of Management, and a degree in Applied Mathematics and Computer Science from the University of California, Berkeley.
Ryan Sinnet
Co-Founder & Chief Research Officer
Ryan leads all research efforts at Miso in support of our robotics and artificial intelligence strategy. He has more than a decade of experience developing control software and machine learning algorithms for robotics and industrial applications. As a PhD student Ryan was awarded the NSF Graduate Research Fellowship and worked on humanoid robotics at NASA Johnson Space Center. He received his PhD in Mechanical Engineering from Texas A&M University and a degree in Electrical Engineering from the California Institute of Technology.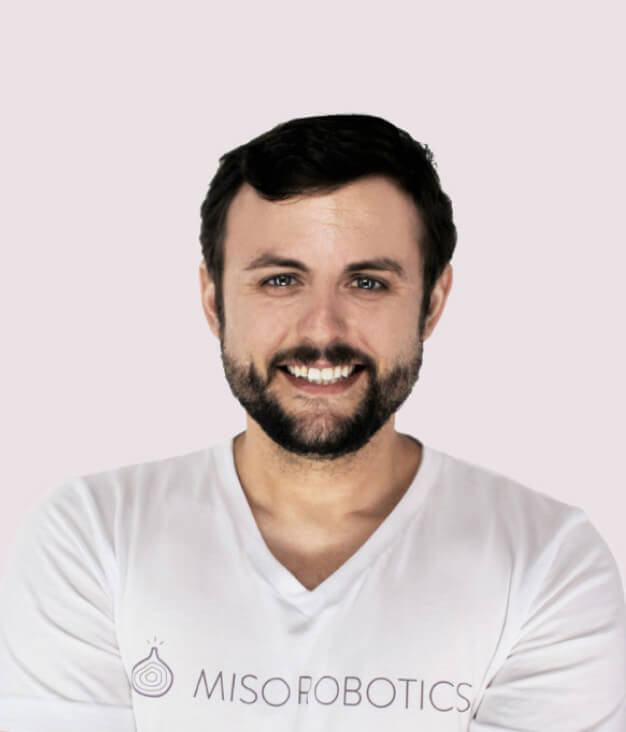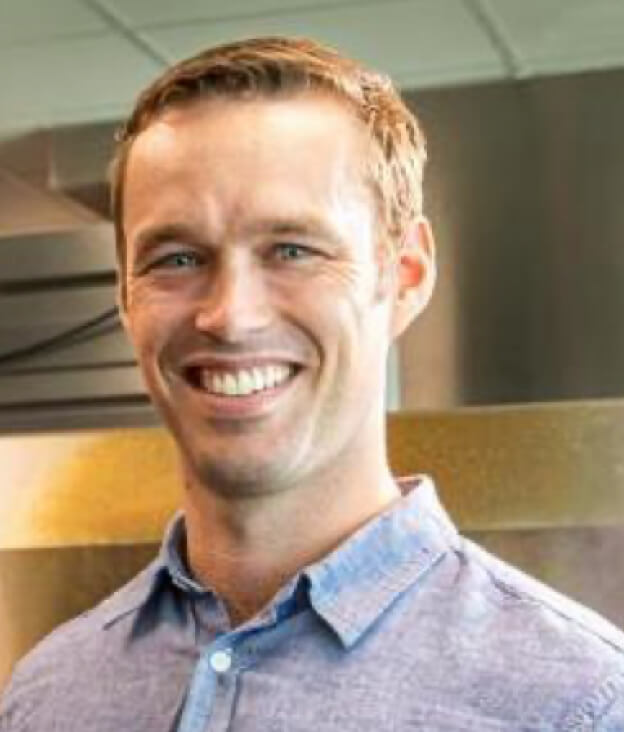 Jake Brewer
Chief Strategy Officer
Jake oversees products, innovation, and marketing at Miso. He brings leadership, operations and product development experience from the restaurant and food service industry. Most recently, Jake was VP of Restaurant Excellence at CKE Restaurants, the parent company for Carl's Jr. and Hardee's restaurants, where he led multiple functions including restaurant innovation, engineering, ops commercialization/analytics , and field training. Prior to CKE, Jake led teams at Kroger and Yum! Brands in corporate and field operation roles. He has a degree from Purdue University in Industrial Engineering.
Rob Anderson
Co-Founder & Head of Mechanical Engineering
Rob leads the hardware development of Miso's autonomous cooking platform. Prior to this role, Rob worked at Microsoft where he supported the international development of the Surface manufacturing lines. At SpaceX, Rob helped develop internal tools to understand component lifetime after multiple rocket launches. He earned a degree in Mechanical Engineering from the California Institute of Technology, where he founded an interdisciplinary program to evaluate the next generation of energy storage for vehicles.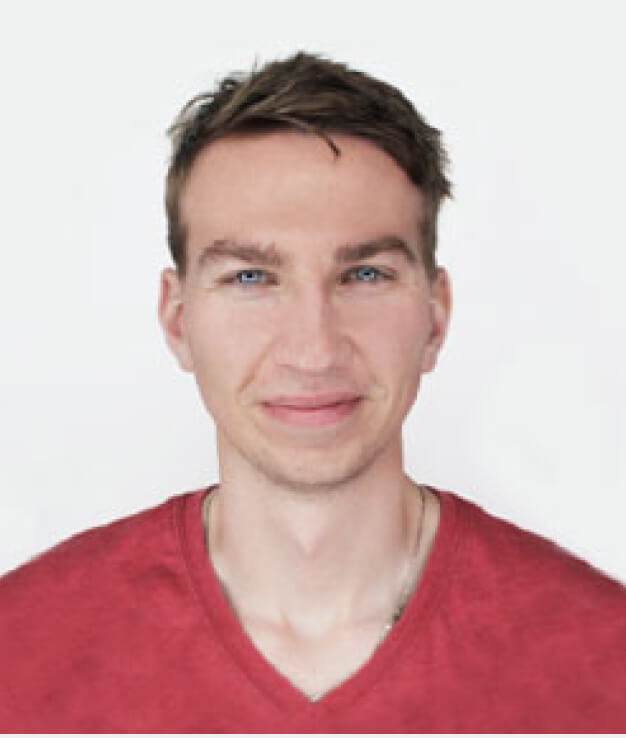 Chris Kruger
Chief Technology Officer
Chris directs technology at Miso including robotics and artificial intelligence strategy. He is a transformational technology leader bringing extensive experience building high-performance teams, commercializing new technologies and scaling products into the global market. Recently at iRobot he led Floorcare Robotics Software launching new products like the Roomba i3 and managing millions of connected robots in the field. He previously held leadership roles at several technology giants including HP, Intel and Motorola, where he led software on game-changing products such as the Motorola RAZR, DROID and Atrix.
Nadia Cardinale
Human Resources Manager
Nadia manages human resources at Miso including recruiting and employee experience. Previously, she's led human resource departments in innovative engineering companies in aerospace and manufacturing. Nadia specializes in scaling human resource departments to support rapid business growth She has a M.A. in Human Resources and Industrial Relations from the University of Illinois and a degree in Psychology.